What you will find in this article: how to incorporate a company, property laws, taxes, investment law, immigration and Cambodian visa types, labor and employment.
Incorporating a business in Cambodia is relatively straightforward. Its business environment has been more liberal since joining the World Trade Organization and passing the Business Enterprises Act in 2005.
One of the first steps any investor should take is to select the right structure for their investment.
The Commercial Enterprises Act 2005 lists the main forms of legal persons of which the most common by far is the limited liability company.
The law also allows the creation of branches and representative offices, sole proprietorships and partnerships.
The most common type of business structure is the limited liability company (LLC).
The first step is to reserve the proposed company name with the ministry of commerce (MOC). Once an acceptable company name has been reserved, an application is completed and submitted to the MOC. Once this step is completed, the investor will receive the following corporate records:
The original of the company Articles (in Khmer with a copy in English if filed); and
The Commercial Registration Certificate.
The Law on Commercial Enterprises requires a minimum capital investment of four million Cambodian Riel (approximately US$1,000 at the current exchange rate).
The liability of each shareholder is limited to value of its capital contribution.
A limited company can be 100% foreign owned and a Cambodian partner is not a legal requirement for most business activities, unless the company will own title to land in Cambodia – in which case minimum local shareholding of 51% is required both single shareholder and multiple companies are permissible.
All company must have a Certificate of Incorporation from the MOC; a Patent Tax Certificate and a VAT Certificate from the General Department of Taxation; and an office registration letter from the local authority. Depending on the type of business activity, the company may also require specific license(s) from the relevant Ministry; for example, for tourism, mining, handicraft, factories, energy, water supply, banking, construction, land or water transportation, and for agro-industry, forestry and fisheries.
The entire company and tax registration process generally takes around one month.
Cambodia enacted its current land law in 2001, establishing a national immovable property registration system. Under this system, registration of title on the national register is conclusive evidence of ownership, and all transfers of land must be registered in order for ownership to pass.
Cambodia adopted a freehold system of land tenure under the 2001 Land Law. Private ownership of land is permissible for all types of land. At present, three main types of land tenure exist:
Freehold: fee simple, unrestricted;
Leasehold: long term leasehold (15 years or greater) creates "in rem" rights. The new Civil Code provides for a maximum lease period, for all leases entered into after 21 December 2011, of 50 years, with a right of renewal for a further 50 year period; and
Concessions: conditional leases granted by the Government over state private land. Concessions are used for specific development purposes with the land subject to specific conditions of use. Concessions are used primarily for agricultural projects, island development and mineral exploitation. The Royal Government of Cambodia temporarily suspended the grant of new land concessions on 7 May 2012.
Ownership of land is restricted to Cambodian citizens. Cambodian citizens include individuals and companies in which 51% or more of the shares are held by Cambodian citizens.
Despite the restriction, foreigners can acquire land in Cambodia through the following ways:
Khmer nominee: some clients elect to register the title deed directly in the name of a Cambodian nominee. This option can be problematic though in the event of the death or disappearance of the Khmer nominee, or where there is a breakdown in the relationship between the parties.
Cambodian Landholding Company: with 51% shares held by Cambodian nominees (so as to satisfy the Khmer nationality requirements) and the foreigner investor owning 49%.
Strata Title: foreigners may acquire title to qualifying condominiums subject to certain conditions.
Short or long-term lease: there are no restrictions on foreigners taking leases (whether short or long-term) of private or state private land.
Land concession: foreigners have been permitted to take concessions of state private land (subject to the approval, on a case by case basis, of the Royal Government of Cambodia).
Citizenship: it is possible for foreigners to acquire Cambodian citizenship (and with it the right to purchase land), but note that it is a costly and time-consuming process.
Hard title refers to three types of property title certificates: Certificate of Land Use and Occupation Rights, Certificate of Immovable Property Possession, and Certificate of Immovable Property Ownership. Of the three, the first two are registered sporadically and indicate possessory status whereas the last one, which is registered systematically in relation to the adjoining parcels, is the strongest and definite one and indicates full ownership status. The first two types of hard title remain theoretically contestable, but in fact they are also registered with the national-level cadastral registry, and there has been hardly any case of dispute pertaining to their status.
Because private ownership was not possible before the enactment of the Land Law, the national land registration process was started only after 2001. In effect, many properties remain unregistered. These parts of land are normally held under a variety of documentary forms, normally recognized by the local level authorities, ranging from an application for land occupation to a letter of transfer acknowledged by local authorities to even a simple and private sale-purchase agreement. All of these are known as "soft title" documents, which are soft legally and physically (i.e. in terms of both the legality and the sheet of paper).
In fact, the phrase "soft title" is neither stated in the Land Law nor any other regulation. However, in practice, this term is being used widely among ordinary Cambodians to refer to any form of land tenure that can serve as evidence of possession or occupation, without any proper registration at the national level with the Cadastral Administration. Thus, soft title is mainly subject to contest by third parties although such an evidential document can act as a step towards legal possession and ownership if it is undisputed and the property is lawfully acquired. Notwithstanding the aforesaid, ordinary Cambodians sometimes accept such a soft title in daily sales and purchases of immovable properties. Also, some financial institutions are known to have accepted soft title documents as collateral for small-scale loans.
When a property is held under a soft title, there is a risk that there might be competing claims to title since it is not confirmed and recorded at the national level registry. A common problem is overlapping boundaries. There was no technically reliable way of demarcating boundaries in the old days, and the overlaps can be substantial. In addition, other problems associated with a soft title may arise, which will potentially lead to disputes, including duplicates of soft title documents issued to different applicants, issuance of a soft title document against the existence of a hard title certificate, issuance of a duplicate soft title while the property has been encumbered, or issuance of a soft title over State's property.
– Can a 'soft title' be registered?
There are two ways that's a soft title may be registered at the national level and thereby converted into a 'hard title' in Cambodia.
Systematic Registration: being a government-initiated process conducted on a rolling village-by village basis (i.e. soft titles or sporadic titles are registered systematically in relation to adjoining land parcels); and
Sporadic Registration: being a type of registration conducted on a specific plot of land, on a case by case basis. This form of registration takes account of the slow roll out of the systematic registration process, and allows the holders of 'soft titles' to obtain greater certainty regarding the legal status of their land.
Note that sporadically registered title may be converted to full ownership once the systematic registration is conducted.
The Law on Providing Foreigners with Ownership Rights in Co-Owned Buildings (promulgated 24 May 2010) permits foreigners to own certain qualifying condominiums provided that:
a. the subject building has a "strata" title;
b. the subject condominium is located above the ground floor;
c. foreign ownership of the building does not exceed 70%; and
d. there is a property management agreement in place amongst the co-owners.
It is predominately newly constructed apartment buildings that have "strata" titles. It is technically possible to convert the title of an older, existing building to a strata title, but to our knowledge, has not yet been done.
The following is intended as a very general summary of the sale and purchase process (and assumes that the client is legally capable of owning the subject property). As you can appreciate, each transaction is different.
Step 1: Identification of property/negotiation of terms with the Owner
Buyers generally seek the assistance of a lawyer in identifying their preference properties and doing initial negotiation with the owners.
Step 2: Initial Due Diligence
A lawyer often undertake due diligence on the title documents (including investigations with local authorities and the Cadastral office) without a binding sale and purchase agreement ("SPA") in place.
The purpose of due diligence is to flush out any potential issues or third party claims to the land. Due diligence in advance of a binding contract generally occurs when a buyer is confident that the property will not be sold to a third party in the meantime.
Alternatively, the parties can enter into a binding sale contract from the outset, and make provision for due diligence, and the withdrawal of the purchaser if the due diligence findings are not satisfactory.
Step 3: Sale and Purchase Agreement ( SPA )
A lawyer can assist with the drafting, negotiation and execution of the SPA. In most cases, the lawyer incorporate the agreed commercial terms into the base SPA, and thereafter tailor the SPA so that it reflects any other unique client requirements.
The form of the SPA is thereafter negotiated with the Seller. Some Sellers accept the SPA as originally drafted and others dispute every clause. This is where increased costs and time delays can occur. Each situation is different, but generally speaking Khmer sellers will require the payment of a 10% deposit upon the signing of the SPA, which they will thereafter use to pay the 4% transfer tax (which is based on the Government-assessed value of the land).
Step 4: Submission of transfer/conversion documents to the Cadastral
Once the SPA has been executed, any conditions precedent are completed, and due diligence has been undertaken to the satisfaction of the purchaser, the next step is for the title transfer documents (and in the case of soft titles, title conversion documents) to be completed and submitted to the Cadastral office for processing. The Seller usually controls this process, and attends to the payment of the 4% transfer tax. The Cadastral generally takes 4 to 6 weeks to process the transfer and to issue the new/updated titles deed(s).
Step 5: Confirmatory due diligence
The lawyer will undertake final due diligence on the new/updated title deeds (i.e. to confirm that the transfer is valid and that the buyer is now the registered owner).
It is at this point that the final payment of the purchase monies is made to the seller.
Both parties to a transaction must thump-print (in person before cadastral officials) on any dealing instrument to be registered with the cadastral. The transfer registration can take three (3) to six (6) weeks for the transfer process to be completed, depending on the location of the property.
In the case of companies, the local authorities will require resolution and power of attorney from all shareholders granting power to a person authorize to thumb-print on behalf of the company – this authorized person is usually required to be a Cambodian citizen per customary practice. In the case that of a married person, the spouse also needs to thumb-print on spousal declaration if the property is to be transfer to only a husband or wife, but not a couple, and for an unmarried person, a 'declaration of single status' needs to be issued by the local authority and accompany the transfer documents.
The Cadastral officer begins processing the transfer by taking the final sale and other required documents to the Sangkat (i.e., commune level office). Certification may be necessary at the Sangkat level where a new owner is unmarried or where a spouse expressly declares no interest in the subject land.
a. Sangkat officer certifies on final sale
b. The Cadastal officer will pick up the final sale from the Sangkat office.
c. The Cadastral officer internally verifies the Sangkat officer certifies on final sale and other submitted documents (between 1-2 weeks).
d. The Cadastral officer contacts the person who engaged the officer and notifies that person that the transfer application documents are ready to be picked up and taken to the General Department of Taxation ("GDT").
e. The application documents received from the Cadastral Authority are submitted to the GDT and a GDT officer is assigned to the matter. The GDT officer inspects the land/ property to be transferred and determines the transfer tax amount based on the assessed value of the land (according to the GDT officer).
f. Within 1-2 weeks, the GDT officer assigned to the matter may be contacted for the amount of transfer tax owed.
g. The amount of transfer tax owed is paid to the National Bank by the designated party and a receipt is issued to the paying party (the buyer is obligated under law to pay transfer tax but the usual practice is that the seller pays the tax).
h. All approved documents including evidence of transfer tax payment and Sangkat officer certifies on final sale are brought to the Cadastral Authority office at the Ministry of Land Management, Urban Planning and Construction and new title ownership is recorded in the records of the Cadastral Authority and registered at the national level – at the General Department of Cadastre and Geography of the Ministry of Land Management, Urban Planning and Construction (between 1-2 weeks).
i. The original title in the name of the new owner is issued by the Cadastral Authority and the relevant Cadastral Authority officer will notify the person who first engaged the officer that the transfer is complete and the original title is available to be picked up.
Transfer of soft titles (which are only registered with local authorities) can be effected very quickly, often within several days. Both parties will be required to thumb-print the soft title transfer documentation before the relevant local authorities.
For transfer application, a 4% (four percent) transfer tax of the Government-assessed value of the land has to be paid as well as any unused land tax (charged on all unused portions of land over a standard size residential block) and any unpaid annual property tax before the authorities will issue the updated title deed. At law, the transfer tax is for the account of the buyer, but in practice it is commonly paid by the seller (who often uses the deposit monies received from the buyer for this purposes).
Foreign investor in Cambodia must pay taxes on income earned in the country, including profits. Cambodian resident including foreigners present in the country one hundred eighty-three (183) days or more a year and companies organized, managed or having their principle place of business in-country must pay taxes on income and profits earned worldwide.
Most foreign investments and foreign investor will be affected by the tax on profit, the minimum tax, the value added, various withholding taxes, customs duties and the salary tax on Cambodian and foreign employees.
Other taxes that can affect foreign investors include a specific tax on certain Merchandise and services and other minor taxes. According to the law on Taxation, companies must register with the tax department of the ministry of Economic and Finance within fifteen (15) working days of business registration or commencement of economic activities.
Every month four (4) separate tax return form must be filed. Due on the 15th of each month are forms the salary tax, return for withholding tax , a return for payment of tax on profit, specific tax on certain merchandise and services, tax on accommodation, tax for the public lighting, and other taxes. On the 20th for each month a return for VAT is due.
The forms must be filed even if returns are nil. There are hefty fines for non-compliance.
The annual Tax on profit returns must be filed on or before 31 March. That is, three (3) months after the end of the government's fiscal year, which spans the calendar year from 1 January to 31 December. A company with a different fiscal year can obtain special approval to use their fiscal year for Cambodian tax purpose.
An annual patent tax return must also be made by all business enterprises on or before 31 March.
The general rate of the tax on profit is 20% (twenty percent), but the law on Taxation has exception and exemptions. An investment company with a tax holiday enjoy 0% (zero percent) rate. Insurance activities are taxed at a rate of 5% (percent) of gross premium income. Profit of a company investing in oil and gas are taxed at 30%.
Most commercial enterprises are subject to a monthly prepayment of Tax on profit at the rate of 1% (one percent) of monthly turnover inclusive of all taxes except VAT. The payment can be offset against the annual Tax on profit liability and the minimum tax.
The Minimum tax is a separate tax calculated at 1% (one percent) of annual turnover inclusive of all taxes, except VAT. It is payable at the time of annual liquidation of the tax on profit.
If you are a Cambodian resident, your personal income is subject to the tax on salary up to 20% (twenty percent). A resident is someone present in the country 183 (one hundred eighty-three) days a year or more.
Both the employer and the employees are jointly liable for the payment of the tax on salary regardless of whether the salary is paid in Cambodia or overseas. However, the employer is the first responsible party. Employers must withhold and pay taxes for both local and foreign employees. If the employer does not pay the tax on salary, the employee must pay.
A withholding tax on salary is calculated according to a schedule of earnings which ranges between 0% (zero percent) and 20% (twenty percent). As of January 1, 2015, the tax is 0% (zero percent) for those earning less than 800,000 Cambodian riel per month (about us$200 per month) and 20% if the earnings are more than 12,500,000 Cambodian Riel per months (approximately us$3125 a month at the current exchange rate). This tax is applied monthly. There is no annual return.
Consultants and other contract workers (non-employees) also must pay taxes, with rates varying depending on whether they are residents or non-residents and what kind of work they do. A resident contractor doing consulting, management and some other service is taxed at 15% (fifteen percent), while non-residents are taxed at 14% (fourteen percent). The withholding tax in these instances is considered as the final tax.
Foreign employees who work in Cambodia only for short periods will be taxed as non-resident taxpayers on their Cambodian sourced income at the flat rate of 20%.
Yes, most probably. A 10% (ten percent) VAT is applicable on supplies of most goods and services, with the exception of public postal service, hospital and medical service, public transportation, insurance, certain financial services, important of certain articles for personal use, recognize non-profit public interest activities, and electricity.
Taxpayer subject to vat must register, usually at the time of incorporation, and are thereafter required to file VAT returns and payment of the tax on a monthly basis.
Import duties are variable depending on the goods to be imported, but generally range between 0%(zero percent) and 35%(thirty-five percent). Taxes on luxury items such as automobiles can be considerable higher. There are exceptions for goods for personal use and goods exemption by international treaties, and for international and local NGOs. There is a duty exemption for equipment, construction and raw material if the company gains qualified investment project (QIP) status with the CDC.
Export duties are levied on only a limited number of items, such as rubber, unprocessed precious stones, timber, certain live animals and products (including fish and most seafood), and minerals and oil gas.
The Law on Corporate Accounts, Audit and Accounting requires that a company's accounting records shall be prepared in Khmer and expressed in Cambodia Riel. Enterprises carrying out business with foreign countries or subsidiaries of foreign companies may be authorized to prepare accounting records in English and in currency other than Riel in addition to the accounting records in Khmer and Cambodian Riel. However, the company's financial statement must be prepared in Khmer and in Cambodian Riel.
Accounting record, financial statements, ledgers and documentary evidence must be kept for ten (10) years from the end of the financial year to which the record relate. Such ledgers include a general journal, accounting ledger and inventory book.
Yes, fiscal taxes are payable on certain transactions such as filling of applications with governments entities and other documents.
Companies are also required to pay an annual Patent Tax.
Registration tax is payable on the transfer of registration of immovable property, company shares and vehicles and other means of transportation.
Annual immovable property tax is payable on certain properties, usually in urban areas and over 100 million Cambodian Riel (approximately US$ 25,000 at the current exchange rate) in value.
Unused land tax is payable on undeveloped land that is not subject to annual immovable property tax.
Cambodia has adopted a liberal foreign investment law policy without bias or discrimination. The open door policy imposes few restrictions on foreign investment, and with its potentially abundant natural resources, relatively inexpensive and motivated labor force, Cambodia offers advantages and significant potential in many industries.
For many investors, the place to start is the CDC. Established by the 1994 law on Investment, the CDC is the one-stop decision-making body for private and public sector investment. It is chaired by the prime minister and composed of senior ministers from various government agencies. The Cambodia investment Board (CIB) is the CDC's operational arm for private sector investment. The CIB reviews investment application and grants concessions to investors and investment project meeting the requirement laid out in the investment law.
The types of investment incentives that may be available for qualified investment projects (QIPs) include:
Profit-tax exemption for specified periods of up to nine (9) years or special depreciation rights;
Import duty exemptions for production equipment, construction materials and production imports for exported products ;and

Equal treatment of investors regardless of nationality, including no price fixing, no nationalizations, and free purchase, and remittance of foreign currencies, including remittance of royalties, management fees, profits and repatriation of capital abroad.

Some activities are not eligible for incentives, and some are prohibited.
There are no foreign exchange restrictions on the transfer of funds into or out of Cambodia through banks. Subject to tax on profits and withholding taxes on dividends, interest, royalist, rent, other income on property, and compensation for management or technical services, investors can freely repatriate the proceeds from their investment. In the event of liquidation, an investor is free to transfer the proceeds (assets).
The law states that foreign cannot be discriminated against and are equal in the eyes of the law to national business with the sole exception being ownership of land.
Immigration and Cambodian Visa Types
Visa applicants must submit passport, application forms, a recent passport photo, and other documents as determined by the status of stay.
• Cost = $30
• Length of stay = 1 month
• Extension = Can be extended once in country for a further period of 1 month
The T-Type visa can also be pre-purchased online in the form of an e-Visa (electronic visa)
• Cost = $37 + $3 credit card processing fee
• Length of stay = 1 month
• Extension = Can be extended once in country for a further period of 1 month
• Apply for online at https://www.evisa.gov.kh/
• Cost = $35
• Length of stay = 1 month
• Extension = Can be extended for the following periods:
1 Month (Single entry)
3 Months (Single entry)
6 Months (Multiple entry)
12 Months (Multiple entry)
• For visiting foreign diplomats, embassy personnel, invited foreign military, etc.
• Issued to Cambodian national's entering Cambodia on a foreign passport. (The applicant has to provide well-documented evidence, such as proof that one's parents were Cambodian).
• Cost = Free
•The nationals of the Laos, Malaysia, Philippines, Singapore, Vietnam, Thailand, Indonesia do not need a tourist visa and may stay in Cambodia for 21 and 30 days respectively.
NOTE: Some nationalities are required to get visa in advance at Royal Embassy of Kingdom of Cambodia in their country: Afghanistan, Algeria, Saudi Arabi, Bangladesh, Iran, Iraq, Pakistan, Sri Lanka, Sudan, Nigeria.
The tourist (T) and ordinary (E) visas can be extended at the Immigration Department, National Police, or for less hassle can be extended at most guest houses and travel agencies/tour operators.
The Diplomatic (A), Official (B) and Courtesy (C) visas can be extended at the Consular Department, Ministry of Foreign Affairs.
Overstaying your visa will incur a fine of $5 per day of your overstay.
The 1997 Labor Law, as amended in 2007, regulates employment and such matters as benefits and obligations in employment contracts. The law limits the proportion of foreign employees on a payroll but for the most part Cambodian and foreign employees are covered equally. Foreign employees however require visas and work permits.
The law requires employers to give priority to hiring Cambodians. In general, 90% (ninety percent) of a staff must be national. Among the 10% (ten percent) standard quota for foreign employees, 3% (three percent) are office staff, 6% (six percent) are specialized employees, and 1% (one percent) are non-specialized employees. But this is not absolute, and an employer who demonstrates that they need employees with special skills or qualifications not readily available can apply to the Ministry to increase the number of foreign on staff.
Foreigners need to have a valid visa, a work permit, an employment card, and a residency permit to work lawfully. Work permits and employment cards, obtained at the Ministry of Labor and Vocational Training, are valid for one year. It is also not difficult to obtain visas, and investor and foreign staff may apply for business visas. The initial business visa is valid only for short period of time but can subsequently be renewed for up to one year at a time.
To the extent that there are no local resources available, employers must request advance approval (i.e. quota) from the Ministry of Labor and Vocational Training to hire foreign workers. A request to employ foreign manpower for the coming year must include the numbers of local and foreign employees, the reason for hiring foreign and must be submitted to the Ministry before the end of November each year.
A written employment contract of each foreign must be register with the Ministry (for those who work in Phnom Penh) or at the relevant Provincial Department of Labor and Vocational Training (for those who work in a province.)
The procedures for initial and extension applications for work permits and employment cards vary according to different categories of foreigner: (i) foreigner whose entry visa has a limited period of stay; (ii) Vietnamese or Laotians working in the Cambodia-Laos-Vietnam Triangle Development Zone along the border of certain Cambodian provinces; and (iii) foreigners whose permanent stay in Cambodia is permitted.
Application and payments for extended work permits and employment cards must be made before the end of March each year.
The Labor law outlines two types of employment contracts- the specific duration and the unspecific duration. A specific duration contract must be in writing specifying the starting and finishing dates, and has maximum term of two (2) years. The two types of labor contract have different rules pertaining to termination, benefits and obligations. A fixed duration contract has a unique characteristic- unless the employer gives appropriate advance and written notice to the employee of the contract expiration and non-renewal prior to the expiry date, the contract is automatically renewed upon expiration for a length of time equal to its initial duration, or deemed as an unspecified duration contract if the total length of the contract exceeds two years. It cannot be terminated prior to the end of its term, except due to gross misconduct, act of god (or force majeure), or written agreement in the presence of a labor inspector. An unspecified duration contract does not have to be in writing, but making it in writing and setting out clear terms and conditions of employment will be useful. An unspecified duration contract will continue until it is termination by either or both parties according to the legal procedures.
Each of the two (2) types has its own advantages depending on the circumstance and the needs of the hiring entity. A fix duration contract is usually fit for a short term project, whereas an undetermined duration contract would be more appropriate for long-term employment.
A well-executed labor contract will help minimize the risks of understanding, misstatement and cross-expectation of the contract terms. It will also help bring a healthy and happy employment relationship and more importantly, prevent disputes and save cost, time and reputation.
A number of benefits are required by law, but some requirements are not well defined and employers meet them in various ways. For example, the labor law required employees to provide primary health care. Some employers offer group health insurance, some self-insure, some have trained medical care providers on staff.
Other requirements: a 48-hour (6 days) work week, with annual leave of 18 (eighteen) days, day off for public holidays and says off for special events such as weddings, child delivery and illness of a child or parent (deductible from annual leave).
Cambodian law requires employers to establish clean working environments and maintain standards of hygiene and sanitation for employees. Moreover, a number of benefits including primary health care, breast feeding break, nursing room and day care center (if there are 100 (one hundred) female worker or more) are mandated by the labor law. Additionally, other employments related benefits include:
Weekly time off: maximum working hours are eight (8) hours per day or forty-eight (48) hours per week, and the weekly beak should be at least one full day, which should principally be a Sunday. As per common practice among most companies (other than those in the manufacturing industry), both Saturday and Sunday are granted as weekly day off.
Public holidays: paid public holidays for works/employees of all enterprises are determined by the Ministry in charge of labor yearly through its Prakas (ministerial edict). There is also a sub-decree issued annually by the Royal government specifying public holiday for both government officials and private sector employees within the year. In addition, there may be other incidental holidays which need to be granted such as leave for national election or important national ceremonies. Under the labor law, if a public holiday falls on Sunday, workers will have the following working day as compensatory day off.
Annual leave: in addition to paid public holidays, each employees is entitled to one-and-a half (1.5) days of annual leave per month of continuous service (thus, eighteen (18) days per years). Employees can take annual leave after one full year of service, although in practice a lot of companies allow staff to take accrued annual leave since the first year of employment for administrative convenience.
Annual leave increase one (1) day for every three (3) years of service. Unused annual leave can be carried forward to the next year, on the condition that the deferment cannot exceed three (3) consecutive years and can only apply to leave exceeding twelve (12) working days per year.
Sick leave: whereas the labor law allows employees to take sick leave, it fails to determine that duration of duration paid sick leave. The ministry in charge of labor does not issue any regulation or official guidance dealing with this matter either. However, according to standard internal regulation approved by the Ministry and awards issued by the labor Arbitration council, recommended duration and payment for sick leave are as follows:
           100% of wage for the first month;
           60% of wage of the seconds month;
           40% of wage for the third month; and
           Unpaid leave for the fourth month until the sixth months.
Special leave: Employees can take up to seven (7) days of special leave per year for personal marriage, paternity, child's marriage, or illness or death of spouse, child or parent. Special leave can be deducted from available annual leave day or subject to make-up work with certain conditions.
Maternity leave: A female employee is entitled to ninety (90) days of maternity leave, and, provided that she has been working for at least one year, she is compensated with half pay during this leave.
Termination of benefits: Employee entitlements from termination of employment vary according to the type of contract, which may include notice, severance, and damages. In addition, employees enjoy the following benefits.
If any annual leave days remain unused at the time of termination, payment in lieu thereof must be paid to the employee.
At the termination, employee can request for a certificate of employment, which cannot contain any harmful statement.
Wages and indemnity of any kind must be paid within forty eight (48) hours following the date of termination of work.
Minimum wage has only been set for workers employed in the textile, garment and footwear sector. The current monthly minimum wage for regular workers in 2019 is US$ 182. There are no minimum wages determined for other sectors, but the above rate has also been applied generally in the manufacturing industry.
As yet, there is no minimum wage for the private sector as a whole, but generally employees are paid according to their professional worth.
The Typical Payment Terms for New Developments in Cambodia Important points you need to know in our guide about the typical payment terms for new
Read More »
Properties that may interest you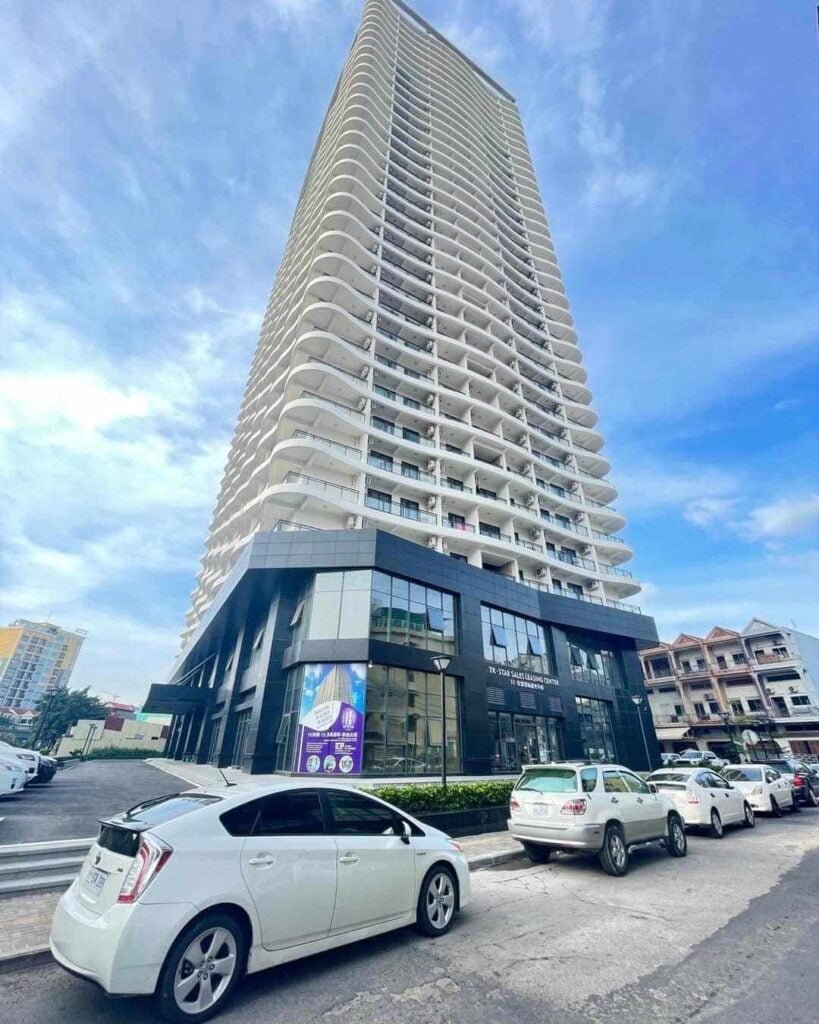 TK Star Condo Phnom Penh: New Studios For Sale Promotion! $79,600 Previous slide Next slide DESCRIPTION Great opportunity to buy new 49 sqm ready to
Read More »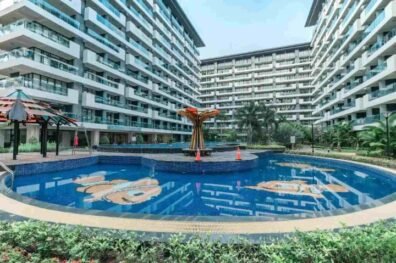 Star City Phnom Penh Studio For Sale Special offer! $60,900 Last Units. Contact us for avaiabilities. Standard Price $110,594 Previous Next DESCRIPTION Beautiful new 36
Read More »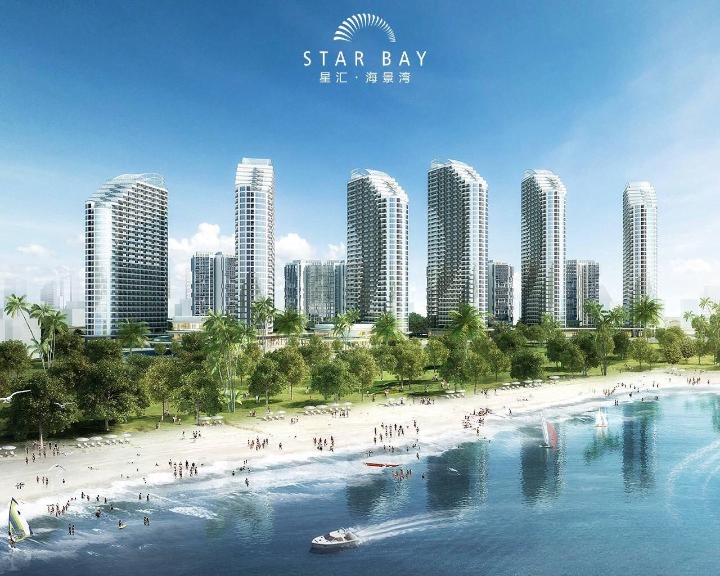 Star Bay Sihanoukville: Sea View & Beach Condos For Sale Studios & 1 Bedroom Units Contact us for availabilities and prices From $78,000 Considering the
Read More »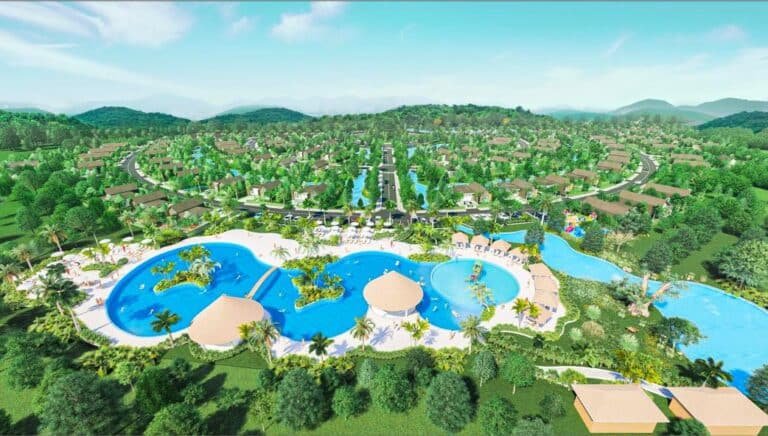 Kampot Homes For Sale – Oasis Harmony Cambodia 2 Bed | 3 Bath | Living area 150 m2 | Land size 400 m2  From $141,000
Read More »

La Vista One New Condo 1 Bedroom For Sale 1 Bedroom | Gross area 56.63 Sqm | 1 Bath From $130,000 Special promotion: $102,000 DESCRIPTION
Read More »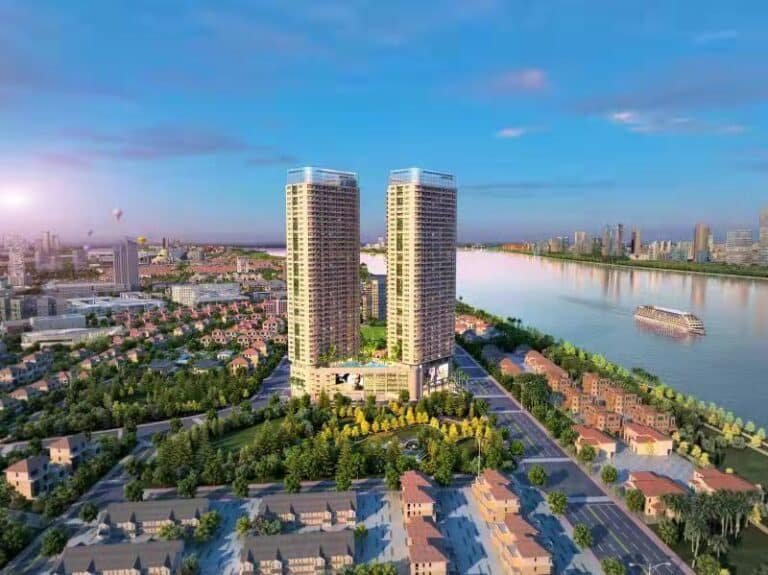 La Vista One Phnom Penh: Luxury River View Condos Studios | 1 Bedroom | 2 Bedroom | Sky Villa – Penthouse  Contact us for availabilities
Read More »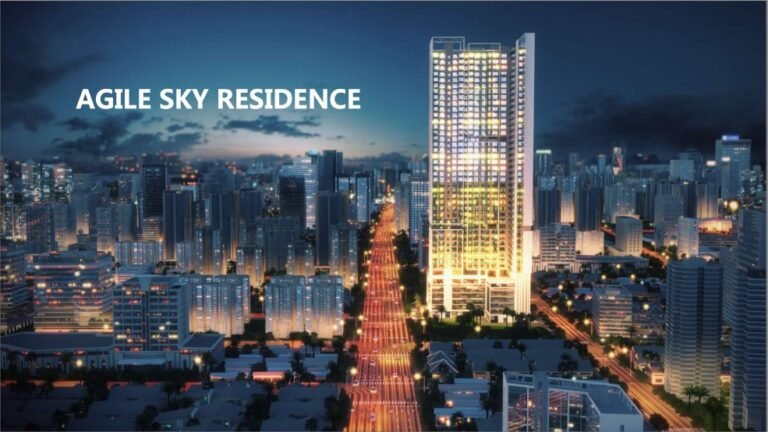 Agile Sky Residence Studio For Sale in Phnom Penh Size : 39.13m² – 41.83m² | Bathroom From $2,100 / Sqm DESCRIPTION Fully furnished new studio
Read More »