Cambodia's property market - Century 21's president aims high
Cambodia's property market is poised to rebound at a brisk pace after this year's Covid-19-induced growth slowdown, according to Century 21 Cambodia's new president, Richard W Davidson.
Davidson, a 30-year real estate veteran and industry thought leader, spent more than 10 years working as president and CEO of the U.S. brand and franchisor Century 21 Real Estate LLC, which operates in more than 84 countries and territories around the world. The previous holder of this position was Kuy Vat, who is also the owner of VTrust Group Co Ltd and the master franchisor of Century 21 Cambodia.
Davidson sat down with May Kunmakara of the Phom Penh Post for an exclusive interview to discuss his views on the Kingdom's real estate sector and his strategy for leading the national master franchise.
What made you choose Cambodia over other countries where Century 21 operates?
Well, I've been told that Phnom Penh has been growing rapidly over the last five years, particularly its property market where skyscraper construction is soaring.
This rapid growth in the Cambodian capital is similar to that of New York City, which dates back 15 years. Over the past two decades, the Cambodian economy has maintained an average annual growth rate of about seven per cent, making it one of the fastest growing economies in the world.
Cambodia's investment climate is gaining the confidence of international investors, who see an opportunity in this growing economy.
My wife and I visited Cambodia last year and I was fortunate to learn about its rich history, along with the very warm welcome we received from the Cambodian people.
So when Mr. Kuy Vat asked me to assume the presidency of Century 21 Cambodia, I was both humbled and excited to be part of the continued growth of the brand and the real estate market in such a prosperous country.
Now in your new position, what is your objective for Century 21 Cambodia and its subsidiaries?
My goal is to lead on multiple fronts, leveraging my global network and leadership skills to advance a clear strategic vision and propel this organisation to the next stage of growth, while solidifying our position as the country's largest real estate organisation that Cambodians, Southeast Asians and the world can trust and rely on.
With years of global experience and expertise in the real estate sector, I believe I can pull back the curtain by bringing more potential investors into the Cambodian property market.
How do you think your world-class knowledge and experience will benefit the property market in Cambodia?
The professionalism of Century 21 Cambodia's real estate brokers and agents has already reached high levels. And the service provided to clients has set the standard that the rest of the industry must strive to achieve.
The work undertaken by Century 21 Cambodia to provide greater opportunities and access to potential property consumers is innovative and continues to drive the market forward.
I couldn't be prouder to play a role in the growth and development of Century 21 Cambodia, where I have been appointed President, allowing me to participate in the direction of the company as the country's property market continues to evolve.
How has Covid-19 affected the real estate sector in Cambodia this year and what are your expectations for 2021?
Firstly, it should be noted that Cambodia has not been alone in its struggle to contain the disease this year.
I was told by my colleagues at Century 21 Cambodia that sales of properties priced over $2 million were down slightly during this period due to travel restrictions that limited the influx of potential buyers from countries like Japan and China.
But property transactions under $2 million have been maintained, thanks to Cambodians with surplus cash who continue to buy property.
Construction project approvals continue to rise this year and almost all mega construction projects are actively progressing.
I think the property market in Cambodia will rebound next year, thanks to a vaccine that will soon be available and the easing of restrictions on international travel.
It is worth noting that even during this period, our Century 21 Cambodia offices have still received many enquiries from clients seeking real estate investment opportunities in Cambodia. They have the capital and see Cambodia as a place to generate profits from real estate ventures and are willing to inject funds into the Cambodian market.
Where do you see Cambodian real estate in five years and beyond?
In five years' time, Cambodia will be much more developed and the real estate sector will flourish. In Phnom Penh, the Boeung Keng Kang (BKK) district will remain an outstanding central business district (CBD) with many high-rise buildings.
At the same time, Tuol Kork will move closer to the second (CBD) of Phnom Penh, as the district is developing at a faster pace. The district is rapidly changing from residential to commercial areas, with more supermarkets, retail outlets and high-rise buildings appearing.
While the price of land in Tuol Kork was only $1,850 per square metre in 2018, this price has now risen to $3,500.
In five years, Phnom Penh will be more developed with more new apartment buildings, and many potential provinces will be able to boast additional development projects, such as holiday villa programmes, resorts and many other such projects.
Land prices in some major provinces are expected to double or triple over the next five years.
Source: Phnom Penh Post | Mai Kunmakara | Publication date 25 November 2020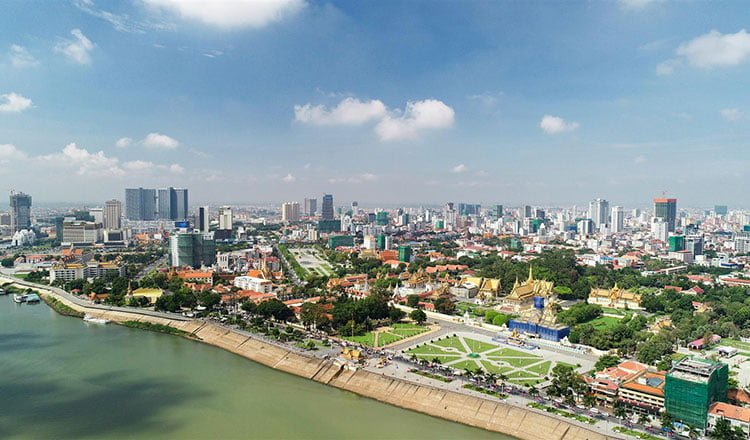 Investing in Real Estate in Phnom Penh If you are interested in investing in real estate in Phnom Penh, there are a few steps you
Read More »
Properties that may interest you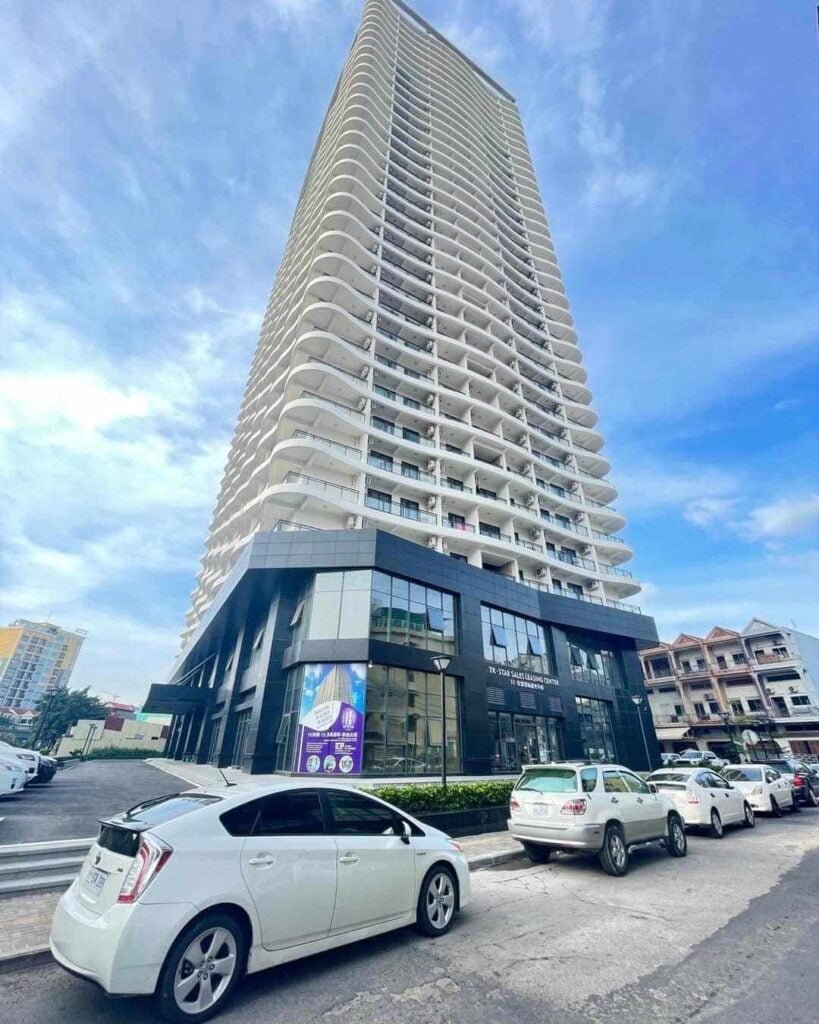 TK Star Condo Phnom Penh: New Studios For Sale Promotion! $79,600 Previous slide Next slide DESCRIPTION Great opportunity to buy new 49 sqm ready to
Read More »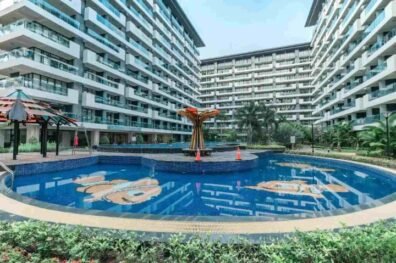 Star City Phnom Penh Studio For Sale Special offer! $60,900 Last Units. Contact us for avaiabilities. Standard Price $110,594 Previous Next DESCRIPTION Beautiful new 36
Read More »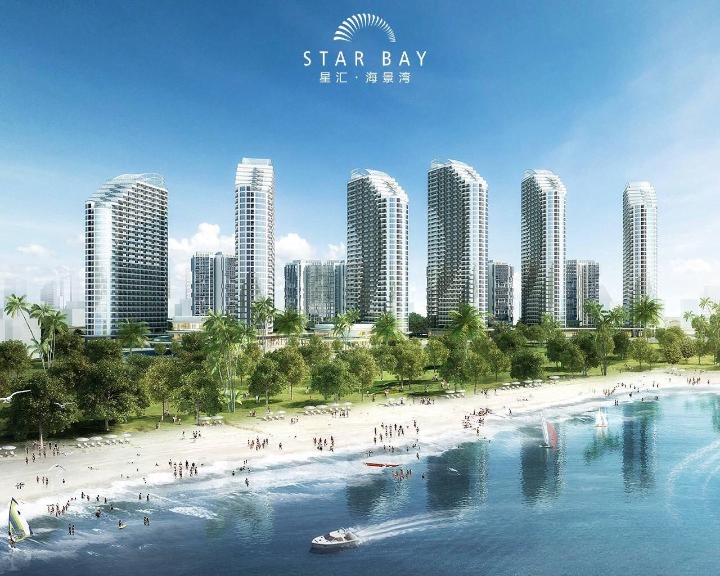 Star Bay Sihanoukville: Sea View & Beach Condos For Sale Studios & 1 Bedroom Units Contact us for availabilities and prices From $78,000 Considering the
Read More »

La Vista One New Condo 1 Bedroom For Sale 1 Bedroom | Gross area 56.63 Sqm | 1 Bath From $130,000 Special promotion: $102,000 DESCRIPTION
Read More »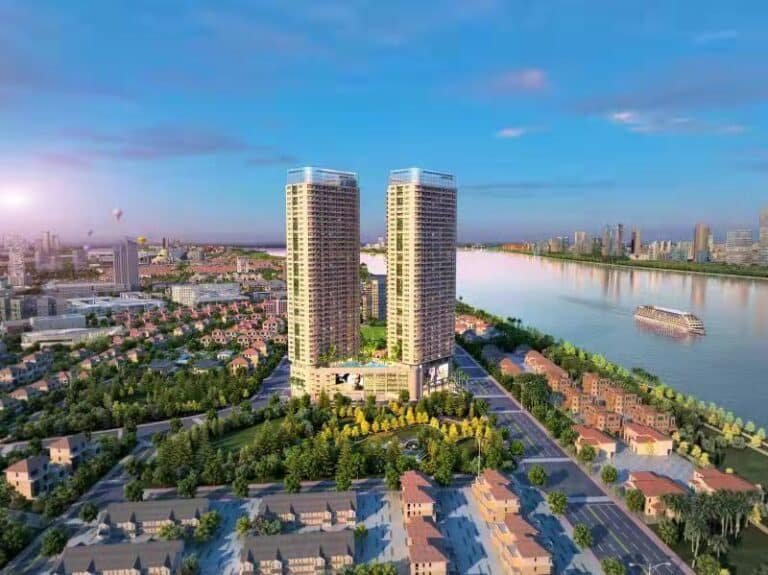 La Vista One Phnom Penh: Luxury River View Condos Studios | 1 Bedroom | 2 Bedroom | Sky Villa – Penthouse  Contact us for availabilities
Read More »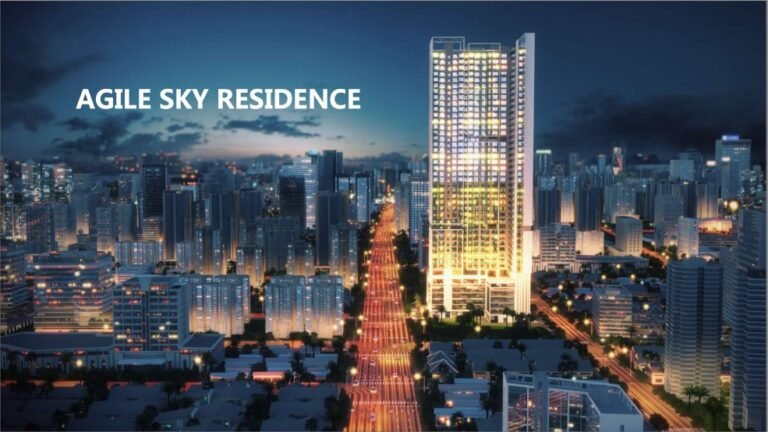 Agile Sky Residence Studio For Sale in Phnom Penh Size : 39.13m² – 41.83m² | Bathroom From $2,100 / Sqm DESCRIPTION Fully furnished new studio
Read More »