Good real estate growth in Cambodia expected by the end of 2022
Real estate purchase and ongoing foreign direct investment (FDI) remain strong as we approach the end of 2022 in Cambodia.
FDI is key, as is the ease with which foreign investors can transact in the Kingdom – although trends suggest the domestic real estate market has matured during the pandemic – foreigners remain the main real estate investment force in Cambodia .
The construction sector has contributed strongly to economic development and is also a key driver of employment, so as a strong pillar of economic growth in Cambodia, the success of the sector is paramount.
According to the 2021 Financial Stability Report of the National Bank of Cambodia (NBC), FDI inflows in 2021 were valued at $3.5 billion, while total FDI inflows between mid-1994 and end of 2021 amounted to approximately $41 billion from a number of countries.
The BNC added that the increase in investment FDI came mainly from China, South Korea, Vietnam, Singapore, Japan and Malaysia.
FDI in construction increased from $260 million in 2020 to $334 million in 2021.
Cambodia's construction industry is expected to grow by an average of 6.3% in 2022 and 9.4% between 2023 and 2026, according to Bussineswire's Cambodia Construction Industry Report 2022.
Real estate sales in Cambodia
Ms. Vatey, Managing Director of DCG Cambodia (FazWaz Cambodia & Realestate.com.kh) said the property sales growth curve in the last six months of 2022 almost showed a straight upward trajectory.
She adds that the company's sales over the past three months have reached $5.4 million.
"Recently, there has been an increase in searches on property portals and requests from clients. It is evident that the market is recovering. Most clients are from high net worth individuals brought in through channels and databases," said said Vatey.
Who are the property buyers in Cambodia right now?
A fifth of property buyers in Cambodia come from the United States, 10% from Singapore, 11% from France, 10% from Japan and 10% from the United Kingdom and Italy, while 4% come from other European countries. countries like Germany, Belgium, Hungary, Sweden, Spain.
The main market for investors remains China, which accounts for 15% of property buyers, despite the current zero COVID policy which has restricted travel.
The remaining 20% are local Cambodian buyers.
Vatey believes that the reason foreign investors are choosing to invest and buy property right now is mainly due to:
Continued inflation in Europe has prompted more people to move and live in Asia
Housing prices in Cambodia are still affordable compared to other Southeast Asian countries
Life in general in Cambodia has returned to a normal pre-COVID situation
The unique investment opportunities in Cambodian real estate and ease of access to property for foreigners
More and more real estate developers are offering affordable and flexible payment options for the purchase of a property
What types of properties are investors buying?
In terms of types of property sales in Cambodia in 2022, 65% of investors bought condominiums – this makes sense as foreign property buyers can legally own condominiums.
Most buyers opted for spacious one- and two-bedroom condos, indicating that larger units are the most popular, especially among high-net-worth individuals who are considered the primary investment group.
Some buyers even buy two adjoining apartments and, following planning permission, merge the space into one large apartment after the desired renovations.
Besides condominiums, homes such as townhouses, commercial homes, and villas are the most popular type of real estate investment and account for 20% of sales (this includes off-plan and resale properties).
Ten percent of all buyers said they were optimistic about the prospects for investing in office properties, particularly projects offering guaranteed rental returns (GRR) and guaranteed buy-backs (GBB), which are safer investments, especially for those based overseas.
Vatey thinks the current market can still be categorized as a "buyer's market" and that the current market is still "small" – property developers need to offer more attractive terms to grab a bigger share of the market.
An increasing number of developers have focused on improving their projects in terms of design, green spaces, amenities, equipment, etc. and hope to offer a unique property on the market. By diversifying Cambodia's real estate products, it will make the country more attractive and consolidate the Kingdom as an emerging economic hub in Southeast Asia.
New comprehensive air transport agreement
It was also announced this month that the Comprehensive Air Transport Agreement (CATA) between ASEAN and the European Union (EU) is expected to boost travel between the two regions.
CATA allows airlines to operate as many flights as possible between regions and effectively replaces the 140 different bilateral air transport pacts signed in the past by countries in the two regions with a single set of rules.
Since the first quarter of 2022, more multinationals have settled in the local market (post-COVID), which will further strengthen the attractiveness of the Kingdom for investments at the end of the year.
Source: khmertimeskh.com/
Guide to Buying Property in Cambodia for Foreigners Cambodia has one of the fastest growing economies in Asia and risk-taking real estate investors have done
Read More »
Properties that may interest you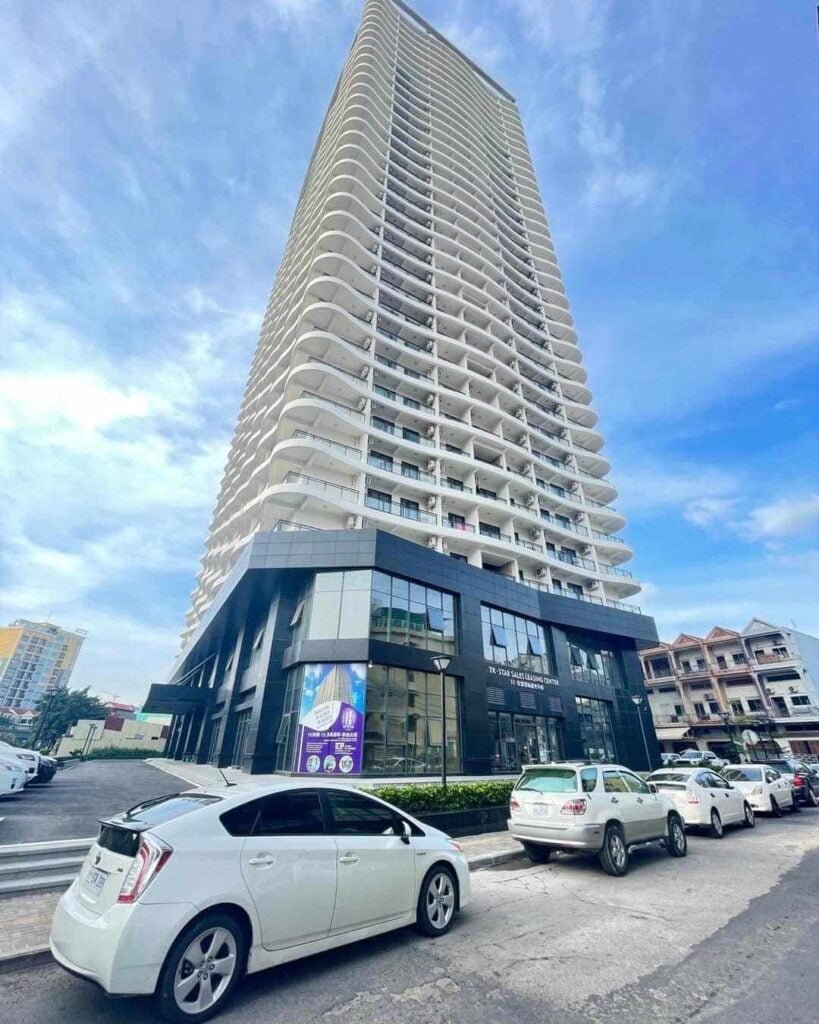 TK Star Condo Phnom Penh: New Studios For Sale Promotion! $79,600 Previous slide Next slide DESCRIPTION Great opportunity to buy new 49 sqm ready to
Read More »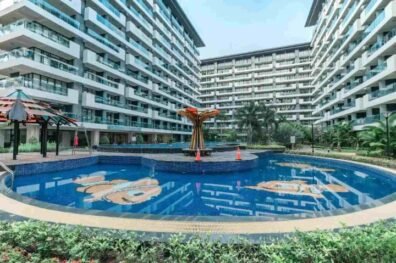 Star City Phnom Penh Studio For Sale Special offer! $60,900 Last Units. Contact us for avaiabilities. Standard Price $110,594 Previous Next DESCRIPTION Beautiful new 36
Read More »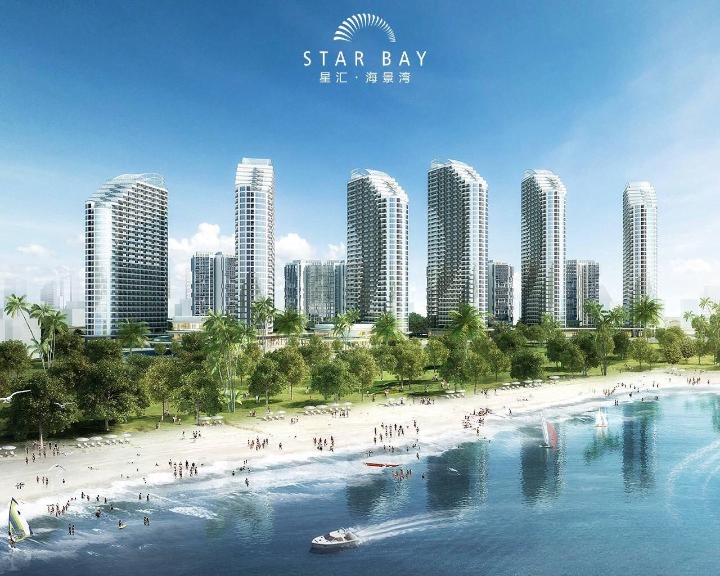 Star Bay Sihanoukville: Sea View & Beach Condos For Sale Studios & 1 Bedroom Units Contact us for availabilities and prices From $78,000 Considering the
Read More »

La Vista One New Condo 1 Bedroom For Sale 1 Bedroom | Gross area 56.63 Sqm | 1 Bath From $130,000 Special promotion: $102,000 DESCRIPTION
Read More »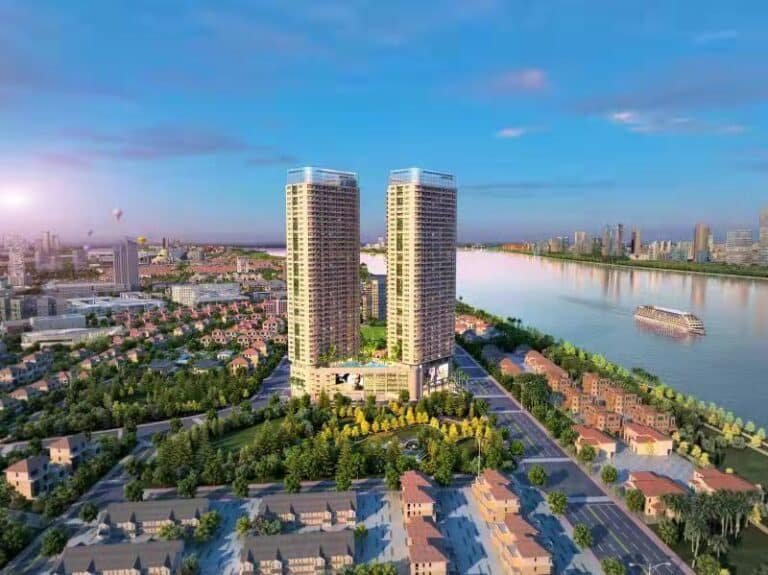 La Vista One Phnom Penh: Luxury River View Condos Studios | 1 Bedroom | 2 Bedroom | Sky Villa – Penthouse  Contact us for availabilities
Read More »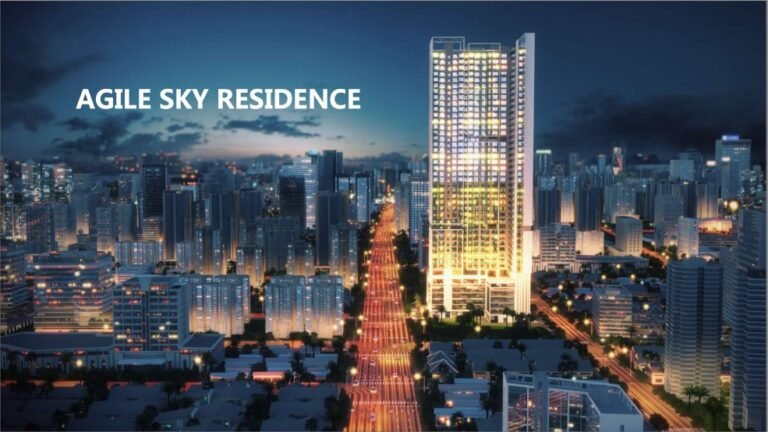 Agile Sky Residence Studio For Sale in Phnom Penh Size : 39.13m² – 41.83m² | Bathroom From $2,100 / Sqm DESCRIPTION Fully furnished new studio
Read More »