Tonle Bassac, Phnom Penh: 10 Reasons Why you should Buy a Condo
If you're considering investing in a condo, Tonle Bassac district in Phnom Penh should be on top of your list. Located in the heart of the vibrant capital city of Cambodia, Tonle Bassac offers an ideal blend of convenience, luxury, and affordability. In this article, we'll explore the top ten reasons why purchasing a condo in Tonle Bassac district, Phnom Penh is a smart choice. Whether you're a first-time buyer or an experienced investor, this guide will provide you with valuable insights into the real estate market in Tonle Bassac.
One of the key reasons to buy a condo in Tonle Bassac is its prime location. Situated in the city center, Tonle Bassac offers easy access to commercial centers, educational institutions, healthcare facilities, and entertainment options. With its strategic location, you'll be just minutes away from major landmarks, including the Royal Palace, Independence Monument, and the popular Riverside area.
2. Thriving Real Estate Market
Tonle Bassac district is witnessing a booming real estate market, making it an opportune time to invest in a condo. The demand for residential properties in the area is on the rise, thanks to the rapid urbanization and the influx of foreign investors. By purchasing a condo in Tonle Bassac, you can tap into this growing market and benefit from the potential appreciation in property value.
3. Modern and Luxurious Amenities
Many condos in Tonle Bassac offer breathtaking views of the city skyline and the picturesque Tonle Bassac River. Imagine waking up to panoramic vistas and enjoying stunning sunsets from the comfort of your own home. The stunning views add value to your investment and create a tranquil and serene living environment.
Tonle Bassac area is a popular choice among expatriates, young professionals, and students, creating a high demand for rental properties. By owning a condo in Tonle Bassac, you can tap into this rental market and enjoy a steady stream of rental income. Whether you choose to rent out your condo on a long-term or short-term basis, the rental demand ensures a favorable return on investment.
6. International Standards of Construction
The construction standards in Tonle Bassac are aligned with international norms and regulations. Renowned developers with a track record of delivering high-quality projects operate in the area. By investing in a condo in Tonle Bassac, you can be confident that your property is built to the highest standards, ensuring durability, safety, and comfort.
7. Cultural and Recreational Opportunities
Tonle Bassac district offers a vibrant cultural and recreational scene. The neighborhood is dotted with art galleries, museums, theaters, and trendy restaurants. You'll have plenty of options to indulge in cultural experiences and culinary delights. Additionally, Tonle Bassac is in close proximity to popular recreational destinations such as parks, riverside promenades, and sports facilities.
Compared to other major districts in the region, Tonle Bassac offers affordable real estate options. The cost of living in Cambodia is relatively lower, making it an attractive destination for property investment. Whether you're looking for a budget-friendly condo or a luxurious penthouse, Tonle Bassac has options to suit every budget.
9. Infrastructure Development
Cambodia is experiencing rapid infrastructure development, and Tonle Bassac is at the forefront of this progress. The area benefits from excellent road connectivity, public transportation, and utility services. As the infrastructure continues to expand, the value of properties in Tonle Bassac is expected to appreciate further.
10. Strong Economic Growth
Cambodia has witnessed robust economic growth in recent years, driven by sectors such as tourism, manufacturing, and real estate. Tonle Bassac in Phnom Penh, being a commercial hub, is at the center of this growth. Investing in a condo in Tonle Bassac allows you to benefit from the country's thriving economy and secure your financial future.
Q: What types of condos are available in Tonle Bassac district?
A: Tonle Bassac district offers a wide range of condos to suit different preferences and budgets. You can find options ranging from compact studio apartments to spacious multi-bedroom units with premium amenities.
Q: Can foreigners buy condos in Tonle Bassac, Phnom Penh?
A: Yes, foreigners can purchase condos in Tonle Bassac, Phnom Penh. The Cambodian government allows foreign ownership of properties, subject to certain regulations and guidelines.
Q: Are there financing options available for condo purchases in Tonle Bassac?
A: Yes, there are financing options available for condo purchases in Tonle Bassac. Local banks and financial institutions offer mortgage loans to both Cambodian residents and foreign buyers.
Q: What is the average price range of condos in Tonle Bassac ?
A: The price range of condos varies depending on factors such as location, size, amenities, and developer reputation. Generally, prices can range from affordable to high-end luxury properties.
Q: Is Tonle Bassac a safe neighborhood to live in?
A: Tonle Bassac is considered a safe neighborhood with a low crime rate. The area has 24/7 security measures in place, providing residents with a secure living environment.
Q: How can I find reputable real estate agents in the Tonle Bassac area?
A: To find reputable real estate agents in Tonle Bassac, you can search online directories, read reviews and testimonials, or seek recommendations from friends, colleagues, or local residents.
Tonle Bassac, Phnom Penh offers a compelling proposition for condo buyers. With its prime location, thriving real estate market, modern amenities, and affordability, Tonle Bassac presents an excellent investment opportunity. Whether you're looking for a comfortable home or a lucrative rental property, Tonle Bassac district has everything to offer. So, don't miss out on the chance to own a piece of this vibrant and rapidly developing neighborhood.
Guide to Buying Property in Cambodia for Foreigners Cambodia has one of the fastest growing economies in Asia and risk-taking real estate investors have done
Properties that may interest you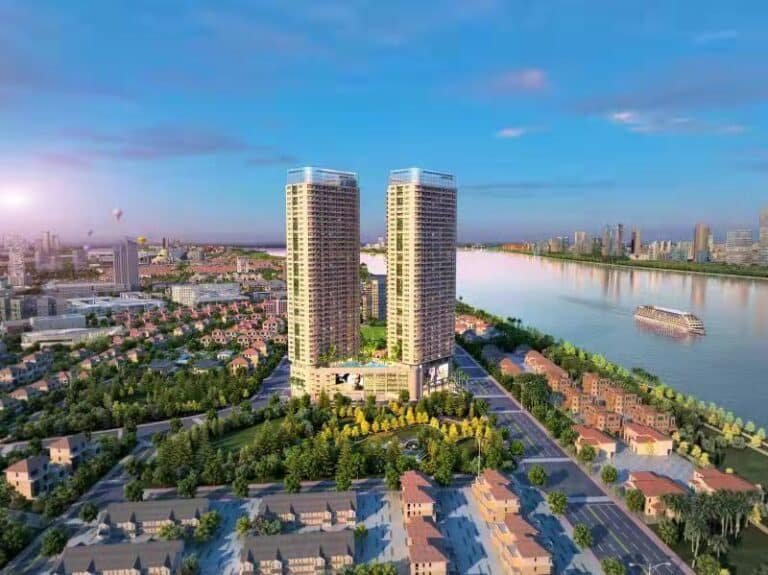 La Vista One Phnom Penh: Luxury River View Condos Studios | 1 Bedroom | 2 Bedroom | Sky Villa – Penthouse  Contact us for availabilities
Read More »

La Vista One New Condo 1 Bedroom For Sale 1 Bedroom | Gross area 56.63 Sqm | 1 Bath From $130,000 Special promotion: $102,000 DESCRIPTION
Read More »
Phnom Penh Studio Apartment For Sale at Le Condé BKK1 Condominium Studio | 1 Bath | Living area: 29.04 Actual Promotion: $80,707 VIDEO OF Le
Read More »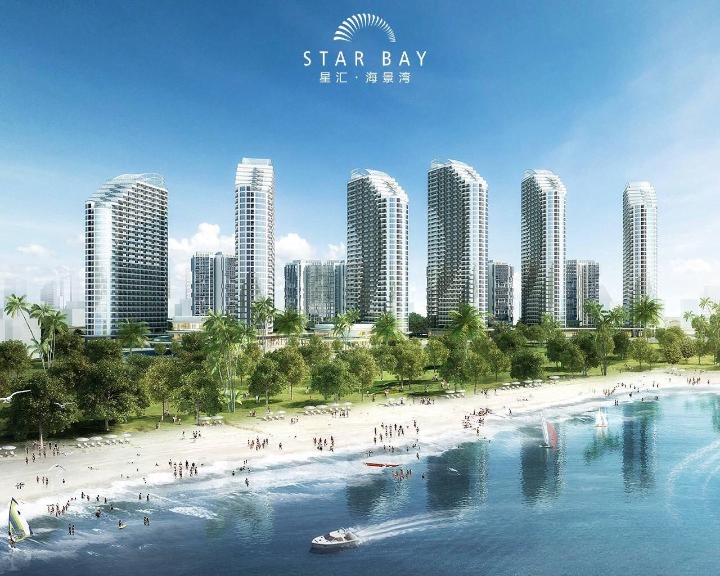 Star Bay Sihanoukville: Sea View & Beach Condos For Sale Studios & 1 Bedroom Units Contact us for availabilities and prices From $78,000 Considering the
Read More »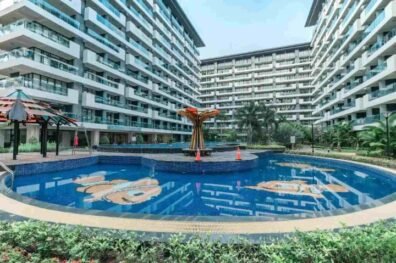 Star City Phnom Penh Studio For Sale Special offer! $60,900 Last Units. Contact us for avaiabilities. Standard Price $110,594 Previous Next DESCRIPTION Beautiful new 36
Read More »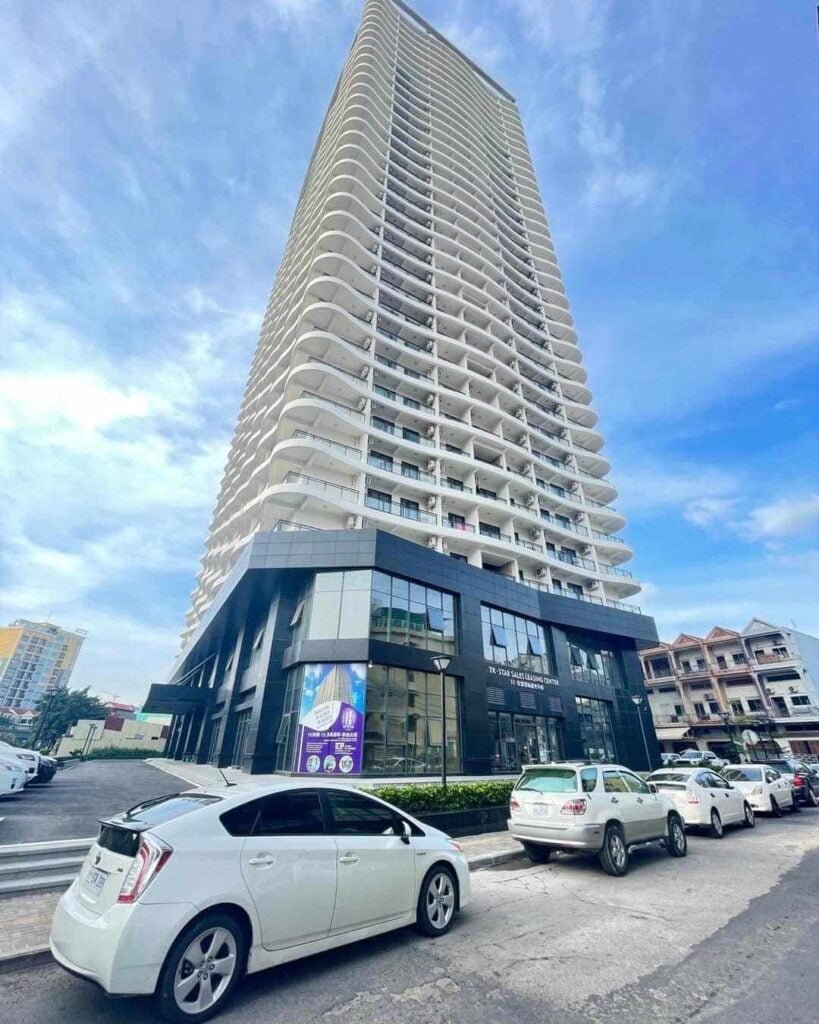 TK Star Condo Phnom Penh: New Studios For Sale Promotion! $79,600 Previous slide Next slide DESCRIPTION Great opportunity to buy new 49 sqm ready to
Read More »